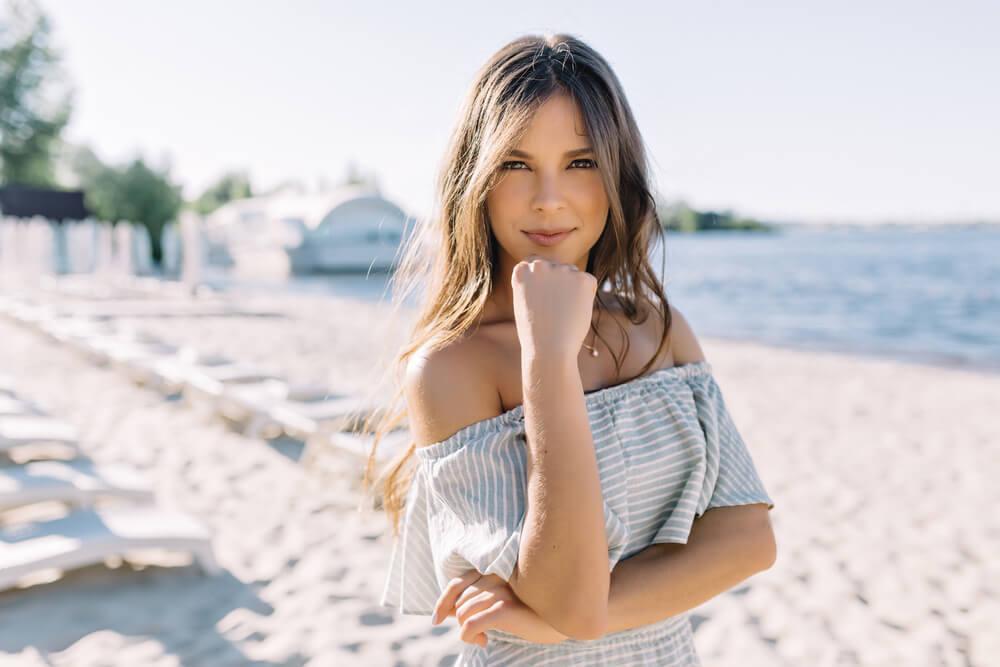 Switch Out Your Skincare for Spring
|
By the time spring rolls in, you'll be switching from a moisturizer-intensive skincare routine to a regular one. But wait! Is your current skincare routine enough for the humidity and heat of spring? You might not know it, but your skin might not be getting the care it deserves. Ditch your old routine and follow this routine instead! 
Spring Clean
Before anything else, make sure your skin care products are up to date. Take the start of the seasons as an opportunity to check the expiration dates of your lotions and creams. While they may still smell or feel the same, expired skin care products may do a lot of harm to your skin. If you are unsure of the expiration date of your skin care products, you can easily find some guides online. 
Are you also using makeup brushes or sponges? It's time to give them a thorough washing! Dirty makeup brushes and sponges are teeming with germs and bacteria that cause pimple breakouts and uncomfortable itches. To clean your makeup brushes and sponges, use a makeup remover or its cleaning agent equivalent. 
If you don't have a makeup remover, you can always use olive oil and dishwashing liquid for your cleaning needs. In two separate containers, put a small amount of olive oil and dishwashing liquid. Wet your brushes and sponges before dipping the tool in the oil then the dishwashing liquid. Rub the brush and/or sponge on the back of your hand to mix the solutions. 
After cleaning your makeup brushes and sponge with the solution, rinse them under warm water. Repeat the steps if needed.  
Use More Sunscreen
Spring means more sun, so it implies sunscreen is your top skincare priority. In spring, you should wear at least SPF 50 before going outside. Sunscreen will protect your skin from harmful UV rays that cause rapid aging and even blemishes. 
But this doesn't mean you should wear sunscreen in spring. Make using sunscreen all year round a habit. 
What type of sunscreen should you use? 
Like all skin care products, not all sunscreen products will suit your skin. If you have oily skin, gel-based or mineral-based sunscreen products may be better for you. These types of sunscreen are less reactive to oily skin, so you don't need to worry about breakouts. 
If you're planning to wear makeup above your sunscreen, then you might need to use a moisturizer or foundation with SPF. Putting layer above the layer of skin care products on your skin will only result in oily, messy makeup. Moreover, putting multiple layers of skin care products, including sunscreen, will clog your pores and cause pimples. 
Use Eye Cream
The skin encircling the eyes is the most sensitive part of your facial skin. So, this part of the skin is most susceptible to skin damage, wrinkles, and blemishes. Although your current moisturizer and sunscreen can still protect that area of the skin, that would undoubtedly change over the years. 
To protect the skin around your eyes, you will need to have a good eye cream.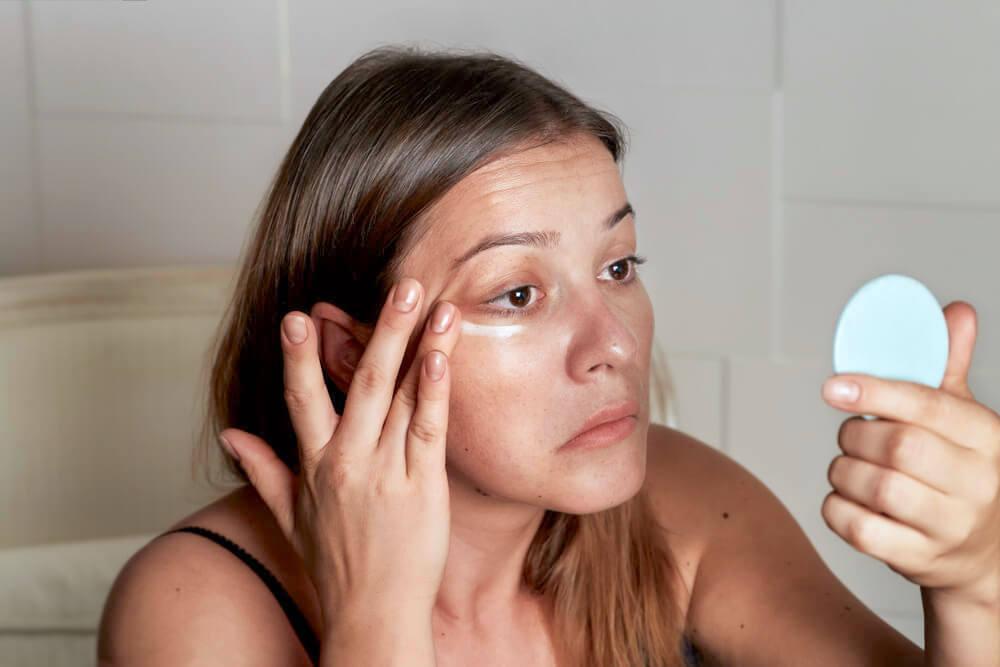 Eye creams are specifically designed to hydrate the skin around the eyes, since a regular moisturizer may be too dense for that area. Moreover, eye creams usually pack anti-wrinkle and anti-oxidant properties.  
Since you'll be under more sunlight, the spring season is the perfect time to start using eye cream. However, make it a habit of using an eye cream all year round. 
Exfoliate
Because of the cold and dry air in winter, your skin is bound to get cracked and dry. So, by the time spring rolls in, there's layer after layer of dead skin, environmental toxins, and oils on your face.
So, what do you do?
You exfoliate.
How should you exfoliate your skin?
Most people often use an exfoliator for scrubbing. Depending on the quality of the exfoliator, it can gently cleanse all layers of dead skin away without harming the healthy skin underneath. Exfoliators may be a bit expensive, but having one is an excellent investment for your skin!
Other people often use an exfoliating scrub instead. Most exfoliating scrubs come in a cream formula with beads that scrub away dead skin. While exfoliating scrubs are not as good as exfoliators, scrubs are a cheaper alternative. Moreover, exfoliating scrubs packs hydrating and/or anti-oxidant properties, which are always a good bonus.
If you plan to use exfoliating scrubs, it is best to use them at least two to three times a week. You may want to use exfoliating scrubs that don't use microbeads due to their harmful effect on the environment.
But is exfoliating enough to get rid of dead skin cells? No! You'll need to moisturize afterward.
Apply Light Moisturizer
According to Ava Shamban, a dermatologist in Beverly Hills, you should always follow up exfoliation with a moisturizing mask. "[It] will help get rid of that old dead, winter skin," she says. Shamban recommends using masks two to three times a week to keep your skin hydrated over the winter–spring transition.
Most likely, you'll be using masks during the night time, before going to bed. So, what are you going to use for the morning? As a rule of thumb, you need to apply a moisturizer that isn't thick when layered on your skin. In winter, a thick, creamy moisturizer won't be a problem. But in spring, this type of moisturizer might melt off from your skin.
Moreover, skin tends to hold more water and moisture in warmer months like spring. So, there's no need to lather up with the moisturizing products. If you wish to keep your skin hydrated, you should always keep yourself hydrated. Keep a bottle or thermos of water in your side at all times and take a sip at random intervals.
Choose Makeup Based on Your Skin Type
The spring season coincides with the release of new makeup products. But before you go on a shopping spree for these products, you need to make sure that they're suited for your skin. 
If you have oily skin, avoid using thick, cream products. These products are too heavy for your skin and will only slip under the oils of your skin. Combined with the spring heat, a thick, cream product on your skin will melt off. 
So, consider using liquid products instead of their cream counterpart. For extra precaution, you can decrease the amount of makeup applied to your skin. On another note, you might want to use more powder products on oily areas of your skin to absorb excess oil. But most of all, always bring a packet of oil films to get rid of oils passing through the barrier of your makeup. 
Other than choosing makeup suited for your skin type, you should consider using natural, mineral-based makeup. Mineral-based makeup often contains ingredients that are healthier for the skin. Moreover, most mineral-based makeup does not contain parabens, which are said to be harmful to the skin. But whether or not you use mineral-based makeup, always take your makeup off before going to bed! 
Try a Facial
The start of the spring season is a great time to revisit your esthetician! Estheticians can help you determine what your skin needs; for example, if it's too dry or too oily, they can tell you what kind of skin care products do you need. Moreover, receiving facials is beneficial for your skin. 
Besides, spring is the perfect opportunity to give your skin the pampering it needs! Whether your skin is in good shape or not, feel free to treat yourself at this time. 
Switch Out Your Products
Once you've thrown out your old, expired skin care products away, it's time to buy the new releases! Consider stocking skin care products suited for warmer seasons for the upcoming spring and summer seasons.
If you're considering buying new skincare releases, it may help you to research the product prior to purchase. YouTube reviews are helpful in that case.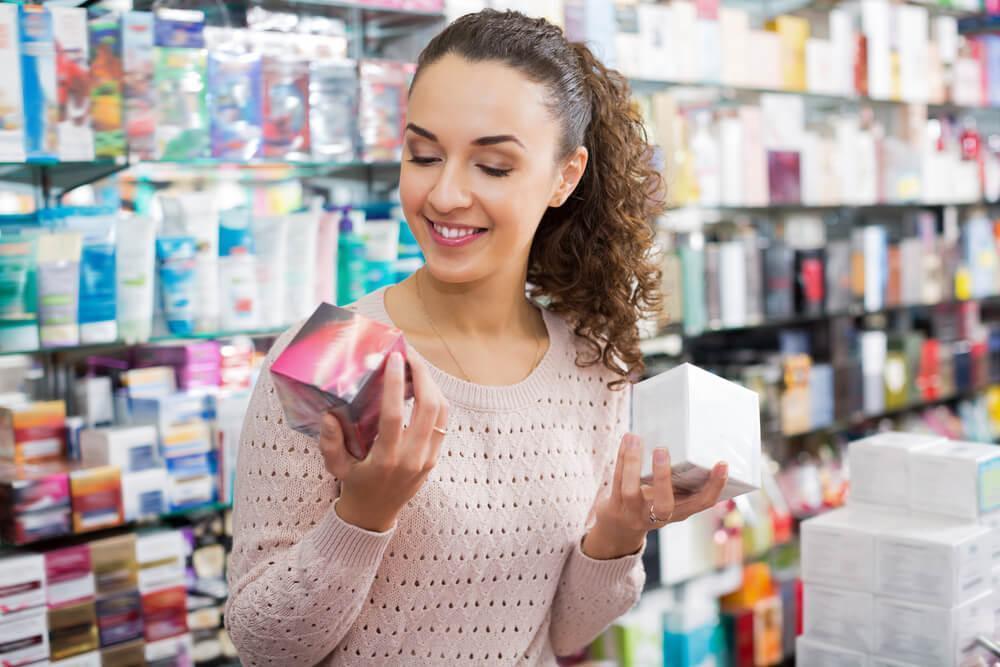 If you have old brushes and sponges, you may want to buy a new set instead. Although you can clean your makeup brushes and sponges, these items also expire. In addition, bacteria and germs teem in old makeup brushes and sponges. Make it a habit of replacing old makeup tools and sponges at least every one or two years. 
Recommended Skincare Products for Spring
Searching for the perfect skincare product is like searching for a needle in a haystack. With the numerous spring skin care products on the market, you don't know which one would work best for you. So, to help you start, below is a list of the must-have spring skin care products. 
1) Caudalie Premier Cru Precious Oil
Although wearing oils are not advisable in spring, this product is one of the best moisturizers for springtime. The Caudalie Premier Cru Precious Oil contains natural ingredients such as jojoba wax, grapeseed, and coriander to give your skin a natural, dewy glow. Moreover, this product is said to be capable of smoothening wrinkles, thanks to its anti-aging ingredients. 
This product can serve as a moisturizer by itself. However, it can also be mixed in your foundation to give a better luminosity for your skin. 
2) Kate Somerville ExfoliKate
Known as "Hollywood's 2-minute facial," this product can do wonders for the skin! The Kate Somerville ExfoliKate contains natural ingredients and a combination of lactic acid and silica. The product is supposed to exfoliate your skin with a mixture of lactic acid and silica while the natural ingredients give nourishment. 
This product is rich with vitamins A, C, and E, so your skin is bound to feel smooth and fresh afterward. It is recommendable to use the product twice a week, in the morning and night. 
3) KNC Beauty Star Eye Mask 
Finally! A good skin care product for the skin around your eyes. Introducing the KNC Beauty Star Eye Mask. This product contains retinol to smooth out the wrinkles around your eyes. It also contains collagen and aloe vera, which helps to get rid of your eye bags. The product claims that it can get rid of your eye bags in 15 minutes! 
Use this product at night. Apply the serum under your eyes and massage the product gently into the skin. 
4) Glossier Coconut Balm Dotcom
You should never forget your lips in your winter-spring transition skin care. To keep your lips plump and hydrated, use the Glossier Coconut Balm Oil Dotcom. This product contains antioxidant properties and natural ingredients that hydrate cracked and dry skin. After hydrating your lips, the product's waxy texture will lock in that moisture in place. 
To make things more fun, this product comes in five different flavors. Use this product when you feel your lips are chapped and dry. 
5) Kiehl's Ultra Facial Deep Moisture Balm
If you have incredibly dry skin, then this product is the one for you. The Kiehl's Ultra Facial Deep Moisture Balm Edelweiss Flower Extract not only nourishes your skin but also locks in hydration. Moreover, the product has a light, creamy texture, which helps to make your skin feel soft and smooth. 
The best part is this product can moisturize even the driest skin. Moreover, the product claims that it can keep your skin hydrated for 24 hours while still making your skin feel soft and smooth. 
Use this product after cleansing your face. Feel free to use it at day or night, as needed. 
6) La Prairie Cellular Swiss UV Protection Veil SPF 50
Get one of the best high-quality sunscreens like the La Prairie Cellular Swiss UV Protection Veil! This product contains SPF 50, which is already the optimum level of protection for your skin in springtime. Moreover, this product feels light and weightless, so it won't slip off when the sun gets too hot. 
To use this product, apply your moisturizer first before applying this product. 
The changeover from the cold, dry winter to the humid, hot spring may be quite difficult for your skin to handle. But with these skin care tips and product recommendations, you'll successfully prevent and even quell skin breakouts during this period.