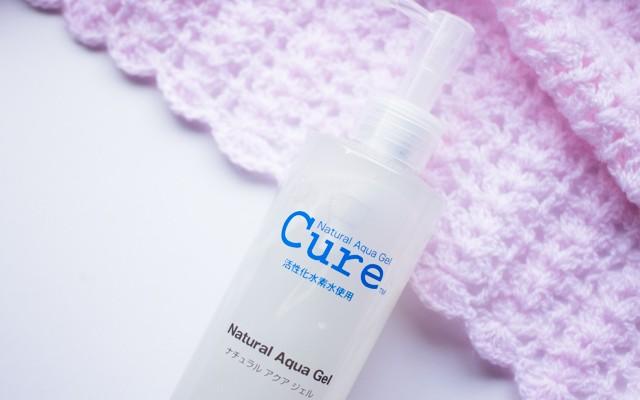 Cure Natural Aqua Gel Review
|
I've heard about Cure Natural Aqua Gel several times from beauty product lovers and I've also seen it on blogs and websites that review Asian products. Cure Natural Aqua Gel is known as the most popular, and believe it or not, a bottle of this wonderful product is being sold every 20 seconds!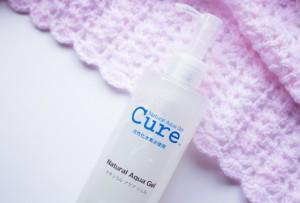 As we all know, exfoliation is an important part of the skin cleansing process as it removes dead skin cells and allows your clear new skin to surface. It helps clean out clogged pores and remove product build up. Compared to normal cleansers and other makeup removers I have tried before, Cure Natural Aqua Gel is able to remove the layer of dead skin cells without over-drying my face. Over-drying tends to happen when I use makeup removers or other kinds of cleansers.
Here are the ingredients and features that make Cure Natural Aqua Gel different from other exfoliators and skin cleansing products:
It has natural plant extracts. Plant extracts like aloe vera, rosemary, and gingko are all gentle and beneficial to your skin's health.
It is water-based. Rather than a cream or oil base, it flows easier into your pores because it has a water-based formulation.
It has no artificial preservatives, coloring, or fragrances. It contains no artificial additives which makes it even gentler and less drying when used to cleanse your skin.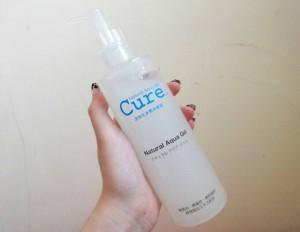 What I like about this product other than how gentle it is to the skin is how easy it is to use. The product usually comes with Japanese instructions, but here's how you can use it:
Wash your face as you normally would and pat it dry with a towel.
Put 2-3 drops of Cure Natural Aqua Gel on your fingers and massage it into your face in circular motions. Some white balls will appear as you do this, and these are the dead skin cells being lifted!
After a few minutes, rinse off with warm water.
Pat your skin dry and apply your usual moisturizer.
This exfoliator is particularly good because of how gentle it is on the skin and it makes it glow naturally. Instead of merely whitening your skin, it also adds that natural glow which makes it even more enjoyable to use!