If you've seen and heard all of your favorite influencers talking about sweet almond oil lately and wondered what all the fuss is about, you're in the right place! Why is it so good for your skin? What does it smell like? How much does it cost? Scroll on and find out the answers to all of these questions and more as we take you through every reason why you should be using sweet almond oil on your skin!
The Difference Between Bitter And Sweet Almond Oil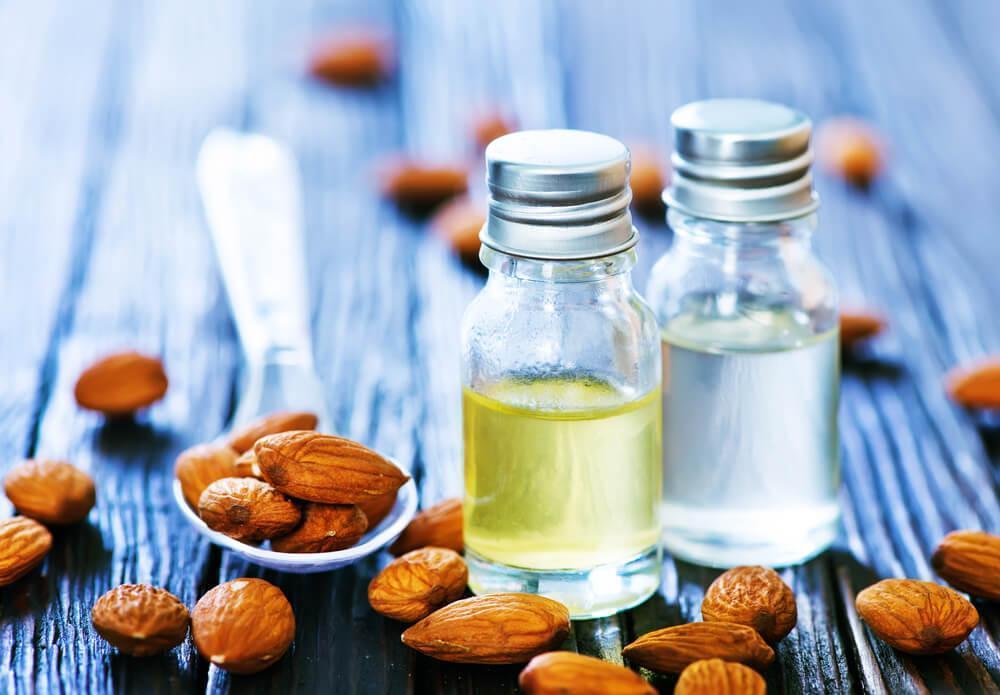 First of all, let's talk about and explain exactly what almond oil is! After all, there are two types you've probably heard of, one bitter, and one sweet.
The first, bitter almond oil, is used primarily for the way it smells. It's made from the crushed kernels of bitter almonds which produces a beautifully fragrant oil with an irresistible nutty scent. It's also noticeably lighter than sweet almond oil if you're wondering how to tell them apart.
Also, bitter almond oil is considered an essential oil rather than a fixed oil as sweet almond oil is. It is often used within soaps, scented burning oils, and serums to address and improve upon a variety of health concerns such as muscle pain, muscle spasms, sometimes even bacterial infections.
On the other hand, sweet almond oil is a fixed oil which is excellent at providing intense moisturization for those with dry and sensitive skin. That's why, as you start to look at the ingredients used in products you purchase regularly, you'll find it's contained within hundreds of massage and skincare products. That's all thanks to unparalleled moisturizing among many other highly sought after benefits! Now, let's take a look at some more of those…
It Evens Out Your Skin Tone
These days, many more of us are looking to even out our skin tone with natural ingredients that result in a dewy, youthful glow and a softer, more seamless feel. This approach is now in favor of covering over blemishes and uneven spots with makeup and we can certainly see why.
By using sweet almond oil on your face and body, you'll start to notice that your complexion becomes increasingly smoother and more balanced in appearance. This is because sweet almond oil is anti-inflammatory. It, therefore, works to soothe minor swelling over any areas that have become irritated or inflamed, giving you a healthier and calmer complexion overall.
It's Great For Stretch Marks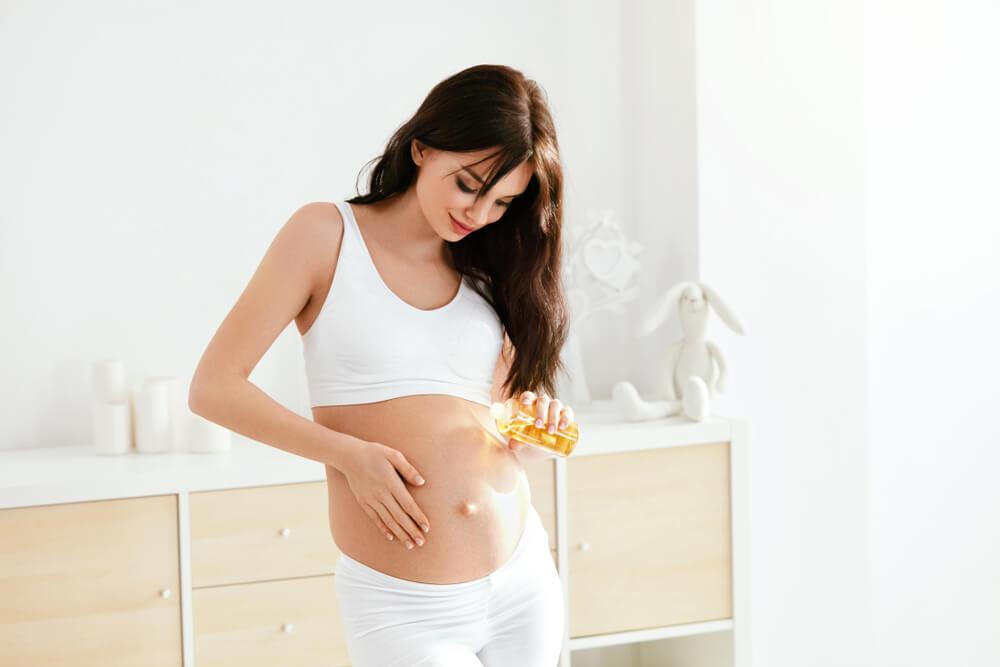 We all know by now that stretch marks, much like age lines and cellulite, are perfectly natural and absolutely not something we should feel the need to hide! That said, if your stretch marks are something you feel you'd like to address or improve the appearance of, that's perfectly fine too!
If this is something you're currently trying to achieve, it's likely you've heard of or have even tried a lot of different types of oil already. But, if you haven't yet given sweet almond oil a try, we suggest you do!
Sweet almond oil contains high doses of vitamin E which is beloved for its skin repairing qualities. Applying sweet almond oil to your stretch marks, whether on your arms, legs, tummy, back, and so on, can often help to repair the skin and will sometimes even lighten them. This minimizes their appearance and once again gives you a more even skin tone and overall complexion.
It Will Soothe and Smooth a Flaky Scalp
It seems that all of us at one time or another suffer from flaky scalps and it can be quite a feat to stop it from happening. We know that feeling of trying out every shampoo and conditioner under the sun which leads to no avail, more frustrations, and fewer savings! Well, you can guess what we're about to suggest…
Before you lay your head down to sleep, treat your scalp to a few drops of sweet almond oil or a product that contains it. Simply drip the oil into your fingertips and gently massage it into your scalp. Then leave it overnight to absorb and heal the skin on your scalp.
See how it takes to your scalp and if it does the trick right away that's great! If it doesn't take right away, don't despair! It's likely your scalp just needs a little more attention and you can up the number of oil treatments you do each week. It's perfect for those with coarse, dry, frizzy, and thick hair too.
You'll Have The Silkiest Locks Around
Not only will sweet almond oil improve the skin on your scalp, but it'll also make your locks look and feel silky smooth and shiny! The great thing is sweet almond oil once applied to your scalp has the opportunity to work its way through the length of your hair in a gentle, soothing manner.
It'll be easier to brush through, will remain in super healthy condition, plus it'll shine like never before. Your hair will also smell like a dream as sweet almond oil smells incredible after it's been applied at the follicle and made its way from root to tip!
It Helps to Reduce Premature Aging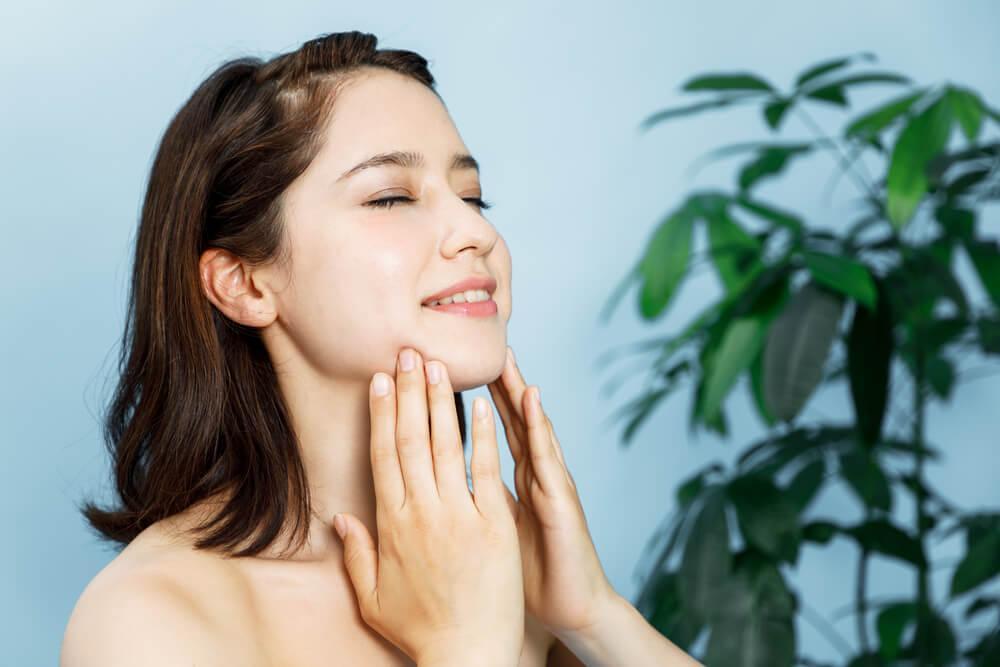 By applying just a few drops of sweet almond oil to your palms and gently massaging into your skin, you'll be using a formula that's full of scar-reducing, antioxidant, and anti-inflammatory properties. Introducing this simple and super-quick step into your skincare routine could, therefore, mean you start to see some real anti-aging benefits sooner rather than later!
We adore the CBDGöld Anti Wrinkle Confidence Solution by CbGäRDN for dramatic improvement in the appearance of age lines and wrinkles. This non-surgical concentrate contains retinyl, palmitate, cannabis Sativa seed oil, and (of course), sweet almond oil!
It Protects Your Skin From Sun Damage
You know that vitamin E content we were talking about, well, it's thanks to that that sweet almond oil can help to protect your skin from the sun's harmful rays!
We all know how important it is to protect our skin from the sunshine and we know just what happens when we don't! Burning your skin and allowing it to become damaged by UV rays is one the single worst things you can do for it. Not only does it cause irreversible harm to the skin's delicate construction (which can lead to premature age lines) it can also cause serious skin conditions further down the line!
Make sure to always use a high SPF when exposing any of your skin to the sun's rays and know that the use of almond oil can help to reduce the damage caused if you do get a little too much UV exposure!
It Can Help With Acne Scars And Dark Spots
Similarly to how it helps improve the appearance of stretch marks, sweet almond oil can also significantly improve acne scars and dark areas around the eyes. This is because sweet almond oil contains emollient properties that not only improve your skin's natural moisture but also soften the skin allowing it to stretch without pulling. 
Under your eyes, the oil's anti-inflammatory content will gently soothe puffiness and irritation. This promotes softer skin without causing any aggravation or soreness. Those of us with dark circles, sensitive eye areas, and overly puffy under eyes in the morning will see the benefits of adding sweet almond oil into our routine pretty quickly too!
It Can Be Used as a Makeup Remover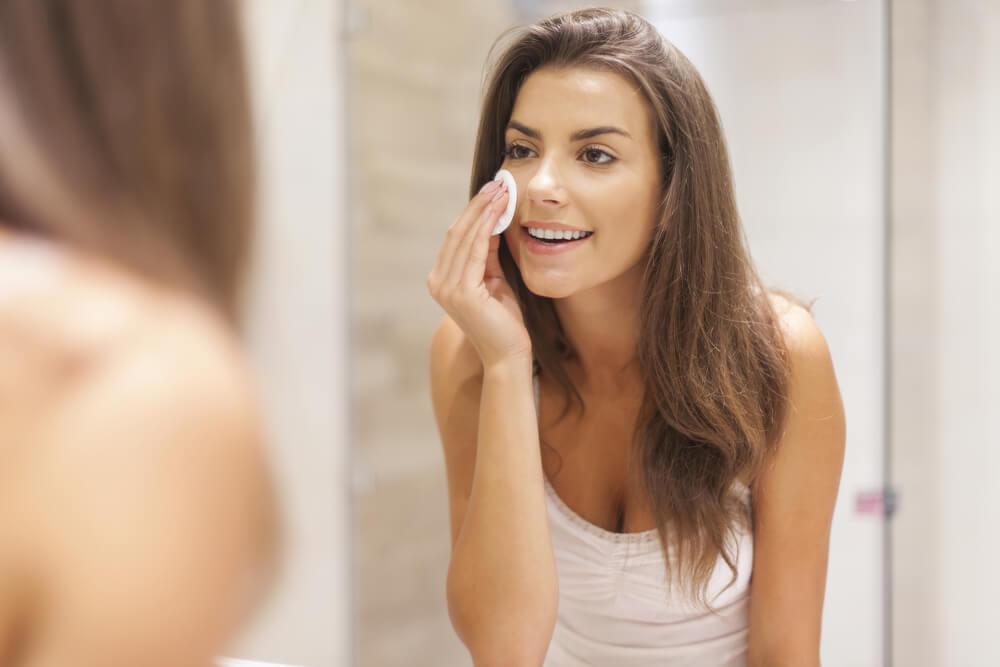 We've lost count of the times we've woken up and looked in the mirror only to find we left half of our mascara on and are now rocking it halfway down our faces! Well, no more. Almond oil is, hands down, one of the best natural makeup removers we've ever used and we really recommend you give it a try.
Not only does it glide softly over your skin making taking off your makeup somewhat of a treat, but it also leaves little to no residue behind resulting in silky smooth feeling skin. It's also the perfect option for those with sensitive skin who find that chemical-based makeup removers leave their skin, especially the delicate eye area, feeling sore and irritated. 
Trust us, your makeup will glide off with ease and you'll wonder how you'd not tried this technique before!
It'll Work to Soothe Skin Irritations
Those of us with skin conditions such as eczema and psoriasis know that it can be a daily battle to calm our skin and prepare it for any products or makeup we wish to apply. Well, if you haven't tried sweet almond oil to help soothe it before, you're in for a treat!
Why? As well as the fact that sweet almond oil contains anti-inflammatory properties, it also contains zinc which works to speed recovery time and aids resurfacing of the skin. So, if you want to give it a go on your whole body at once, try adding a good dose of sweet almond oil to your bath water, and treat yourself to a well-deserved soak! It'll help soothe any itching or discomfort you might be experiencing and leaves your skin feeling soft and nourished. 
Say Goodbye To Chapstick And Hello To Almond Oil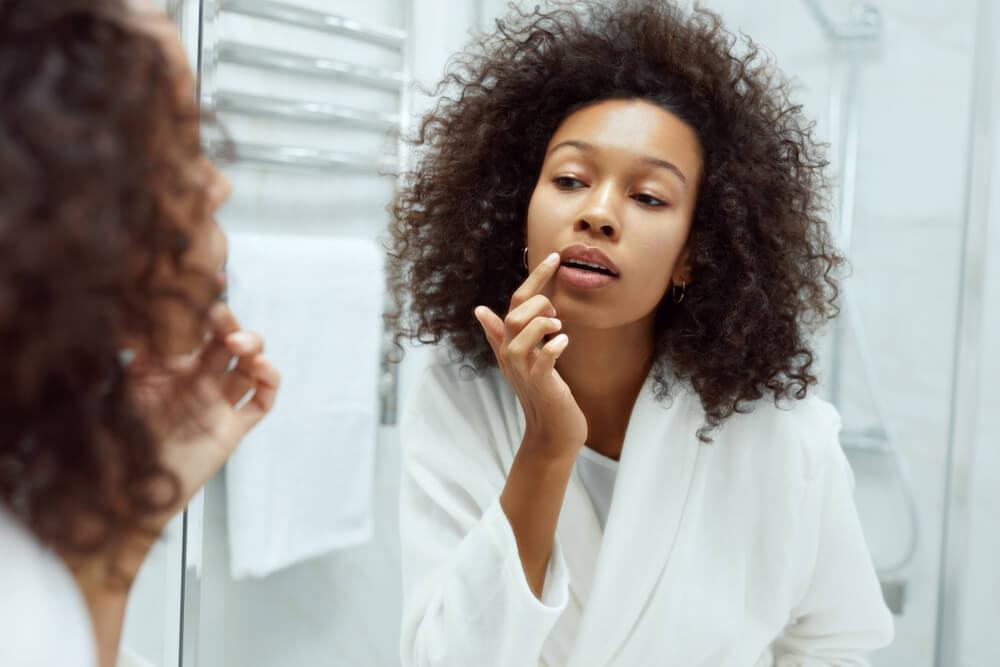 It feels as though we've been searching for a decent chapstick our entire lives! Every one we purchase holds the promise of lips that stay moisturized and beautifully soft all day long no matter the weather. However, the reality is that we often need to apply, apply, and re-apply every five minutes to make that happen!
Enter sweet almond oil! Just a few drops of this miracle oil will have your lips feeling incredibly nourished in no time. You'll be amazed how quickly it gets to work and how silky smooth your lips feel after even one application. Even if your lips are cracked or sore this will soothe them for sure!
It's Super Easy to Apply and Has So Many Benefits!
We think we've listed a fair few of the benefits that sweet almond oil has to offer! However, another great thing about it is how simple it is to use. Introducing new products into your daily routine can often seem like a hindrance but we promise, sweet almond will blend in seamlessly to your regimen!
It Absorbs Super Quickly
Sweet almond oil has a beautifully light texture meaning it's easy to apply and absorbs into the skin a great deal faster than some other oils you may have tried. Because of this fast-acting absorption, you're never left with any unwanted residue or with slippery skin. Simply rub it between your fingertips, apply to the desired area, and wait a few minutes before you're ready to move on with your day!
It Feels Like an Expensive Salon Treatment 
Though the majority of sweet almond oils on the market are very reasonably priced, applying them to your skin feels like you're receiving a luxury spa treatment! Not only does this oil leave your skin feeling softer and dewier than ever before, but it also smells incredible. You'll feel like you've just spent an hour at the spa and your skin certainly will too!