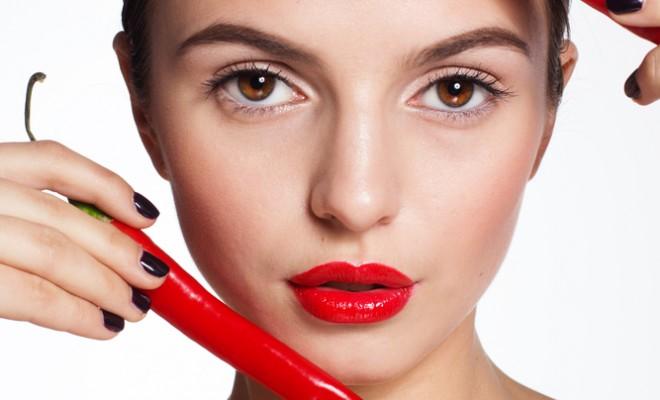 Beauty Benefits of Cayenne Pepper
|
The last thing you probably think of when flavorful cayenne pepper is mentioned is beauty, but it turns out this spicy pepper can do some amazing things for your beauty routine. So if you're looking for something fun to spice up your routine, try out some of these natural beauty remedies that include cayenne pepper.
Skin Transformer
Cayenne pepper really can do amazing things from your skin. It is a great treatment for acne, and not only helps rid the skin of it but helps to keep it away by increasing the blood flow to the area. By simply adding a bit of cayenne pepper to your diet twice daily, you'll be helping stimulate blood flow and you should see an improvement in your acne. Cayenne pepper is also a great source of vitamins C and E as well as many antioxidants, which are all helpful to keep your skin smooth, soft, and free of blemishes.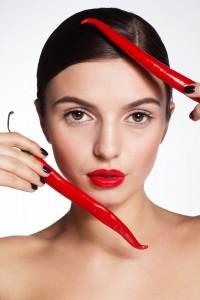 Lip Plumper
It shouldn't come as any surprise that something that has as much bite as cayenne pepper would be able to get a reaction of out your pout. A simple DIY lip plumper isn't always easy to come across, and this is the simplest one that I've seen. Simply mix together 1 teaspoon of cayenne pepper with 1 teaspoon of cinnamon and mix it all with some all natural beeswax to form a thin paste. Apply the paste to your face after cleansing and before putting on makeup, and leave it on your lips for about 5 minutes. The tingling sensation is the desire effect of course, but if it's getting too uncomfortable don't hesitate to rinse it a bit early.
Luscious Locks
Cayenne pepper does pretty much everything you could ever want for your hair. By helping to stimulate blood circulation to the scalp, cayenne pepper helps your hair grow, and adds vivacity to dull or lifeless hair. If you want healthy, glossy hair, simply try this cayenne pepper mix. Add 25 grams of ground cayenne pepper with a ½ litre of olive oil and mix it together in a bottle. Keeps this bottle away from sunlight and store it for 12-15 days. Once it's ready to use, you simple have to apply to your, making sure you get your scalp covered as well, and then wrap your hair in a hot towel for an hour. Rinse it out and then shampoo and condition as usual.