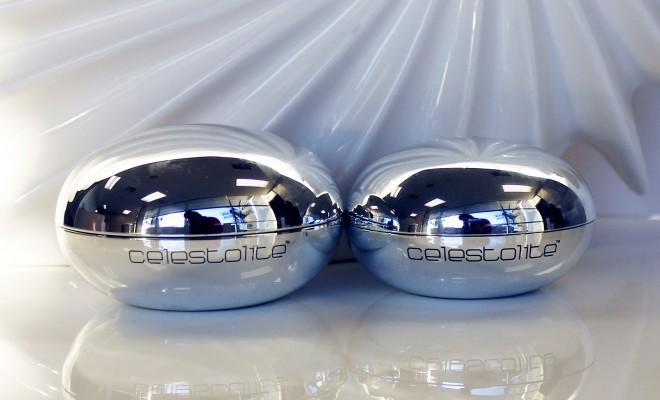 Celestolite Cosmic Firming Cream Review
|
After testing all of the products from the Celestolite Cosmic Firming Collection, I found my hands down favorite to be the Cosmic Firming Cream. This rich and creamy product made my skin feel and look like flawless silk after just one use. I have seen fine lines that were forming all but disappear under my eyes and in my forehead since I began using this cream.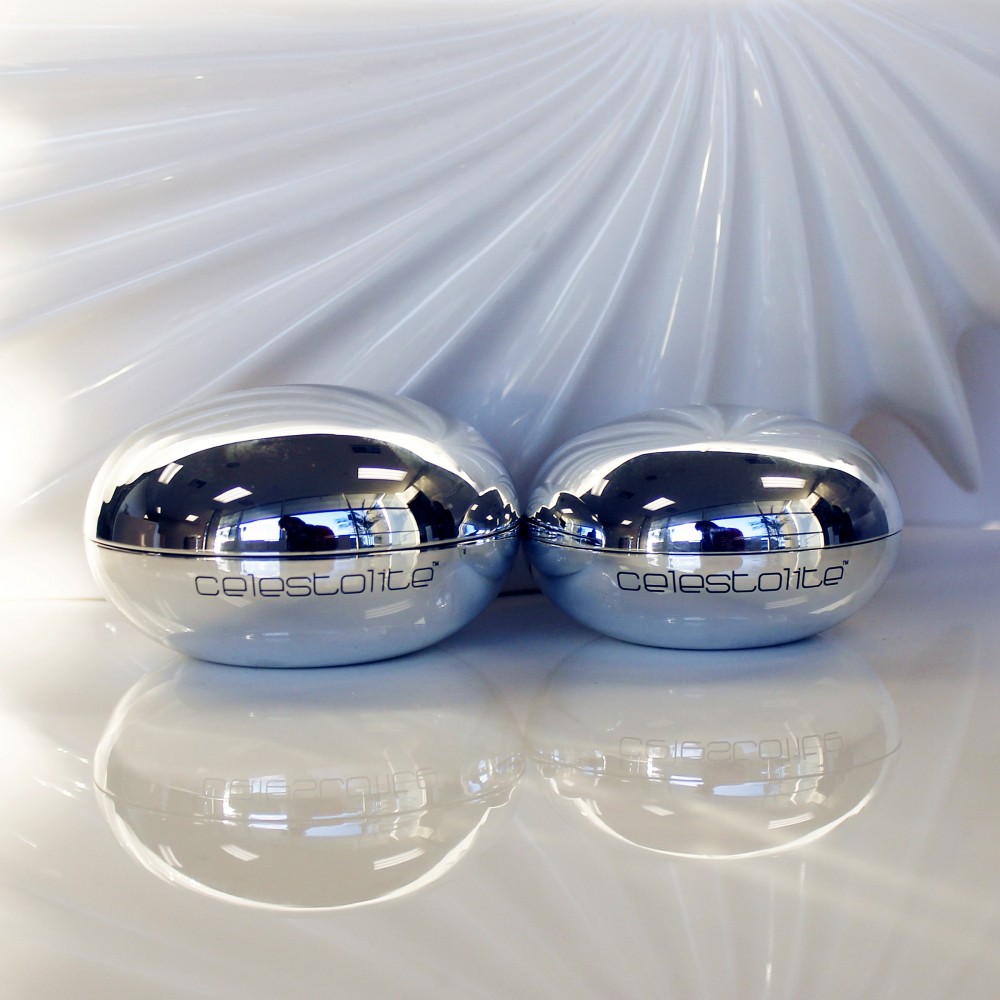 My first impression of this product was that it was beautifully new and cutting-edge. The packaging is absolutely amazing, with a modern mirrored finish and a sleek shape. The white and black accents really added to the whole look of the container. The product itself felt very thick and creamy when I first tried it, and I was a little taken aback by it. The night cream I had been using before was nowhere near as rich as this one, and I was concerned it might be too much for my normal to dry skin. As I rubbed the cream over my skin, I immediately changed my mind. The cream had a sudden cooling effect that seemed to seep into my pores and calm my irritated skin. It blended in beautifully and a just a little dab of the cream went a very long way. After letting my skin absorb it, I was shocked to find that it felt buttery smooth and looked absolutely radiant, although a little more pale than usual. Although I didn't notice any immediate visual changes in fine lines, my skin felt hydrated and firm.
The real effects of the firming cream shone through the next morning, when I eagerly examined my face as soon as I woke up. Not only did my skin still feel silky soft and smooth, but the lines forming underneath my eyes and in the center of my forehead didn't look as noticeable. As I continued to use the product each night, they all but disappeared! I have to say that after using this firming cream, I likely won't be switching to a new one anytime soon. I love the rich feel and amazing effects of this Celestolite cream and will definitely continue to use it!