Sometimes, even the best skincare routine doesn't do our dry skin any justice. You may often wonder why tons of hydrating or moisturizing products seem to give up on your skin.
Well, we'll let you in on a little secret: Maybe it's your diet.
What?! You read that right. You may be surprised at how much your skin reflects what your body needs. For those with dry skin, combating this issue may trace back the food you eat. In this article, we show you the best seasonal foods for dry skin and more.
Why is Your Skin Even Dry?
Dermatologists tell us that hydrating the skin is much more than slathering on insane amounts of lotion or moisturizer. According to them, there are several culprits behind dehydrated skin. But before we dive into the dry skin superfoods, let's have a quick rundown of what might be causing it in the first place:
Your Skincare Routine is Off
Too often, we develop a skincare routine that's not at all appropriate for our skin's needs. Having ineffective skincare can mean anywhere from washing your face too often or even just using water that's too hot for your skin. 
Over-cleansing, for one, is one of the top causes of dry skin. Washing our face with cleansers that disrupt our skin's pH levels can only result in all our natural oils being stripped away. This is why people with dry skin should stick to oil-based cleansers and should only wash their face twice a day, at most.
Aside from this, investing in a thicker moisturizer, especially during drier seasons, is also be a great move. Also, do yourself a favor and cut down your exfoliation to just once a week. Be kind to your skin!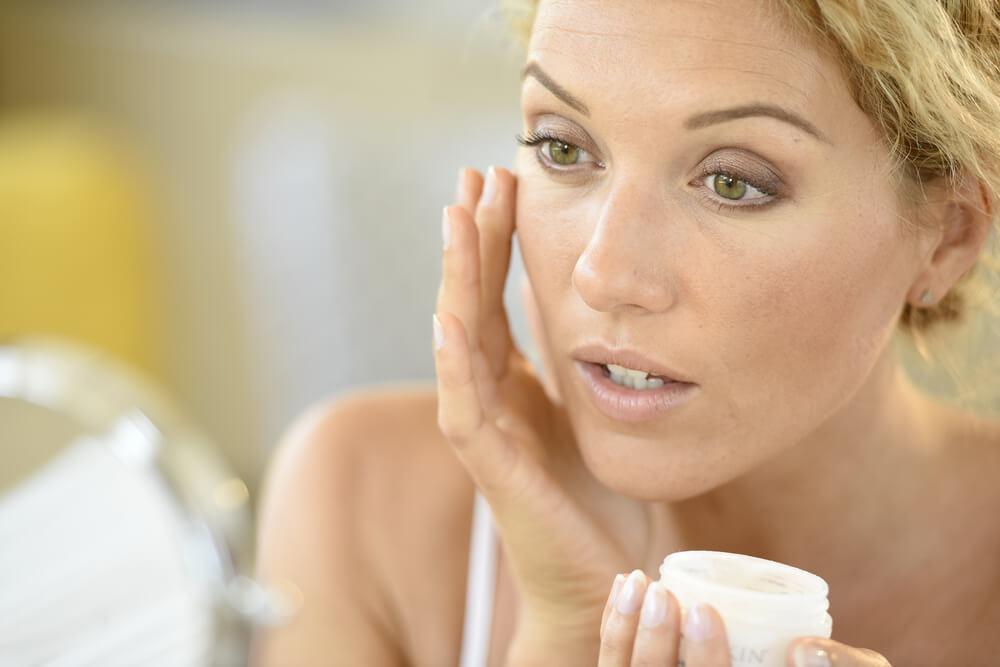 It's In Your Genes
Maybe you are just born with drier skin compared to other people. There are not many solutions to this other than religiously hydrating your skin. 
Consulting with a dermatologist to curate a better skincare routine and treatment for you is also a good option.
You Aren't Drinking Enough Water…And Your Diet is Lacking
If you had a penny every time people told you to drink water for your skin, you're probably in Paris right now while you count the rest of your money. Kidding aside, beauty gurus and dermatologists alike have bombarded us with this tip only because it works. Drinking enough water provides our body with the needed boost so that fluids keep moving through our capillaries. 
But on top of drinking copious amounts of water daily, maybe you're not taking care of your nutritional needs the way you should. Your dry skin demands and cries out for a diet with lots of healthy fats.
The Best Seasonal and Staple Food Items for Dry Skin
Alright, we're now at the highlight of the show. As we've mentioned, a diet that includes healthy fats can help improve our skin's capacity to lock in moisture. Certain foods rich in omega-3 and omega-6 oils help keep the membrane of our skin cells healthy. 
This shouldn't come as a surprise for you since our skin relies on nutrition, after all. We're not saying you should ditch your skincare routine. We do, however, recommend you to take a good look at the food you eat.
Seasonal foods, as most of the foods on our list, carry extra nutrients since they have to be harvested and consumed immediately for freshness. But we also just have to include some staple items that are guaranteed to help your skin no matter the season.
Avocado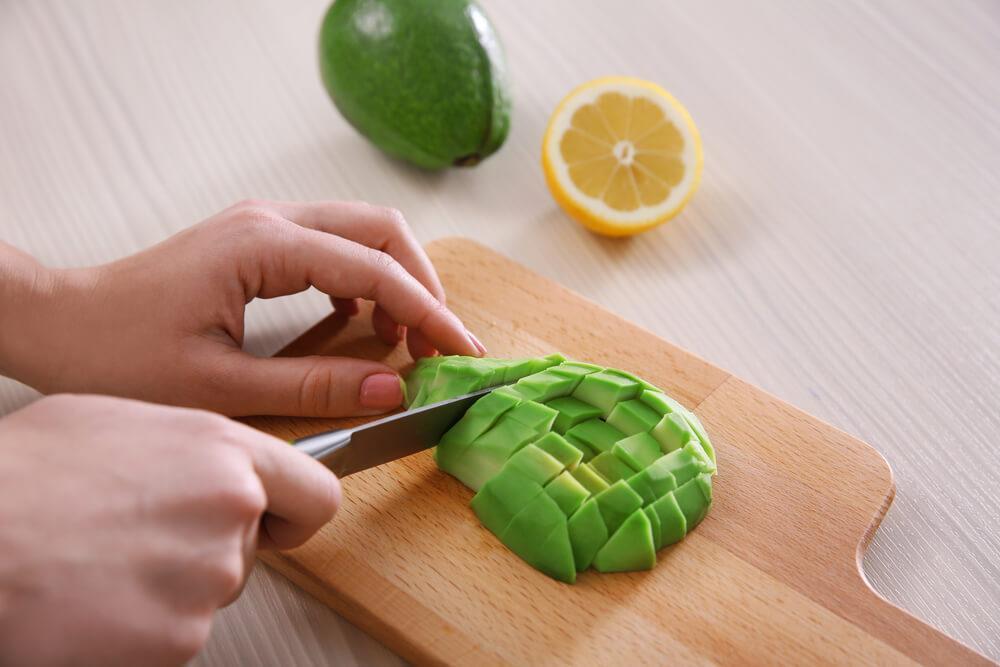 Avocado is an absolute favorite of anyone who's a health and fitness junkie.
Remember how we said you need omega-3 oils?
This is what avocado offers. Just a single cup of pureed avocado can already give you an insane amount of nutrients like the following:
Vitamin A

Vitamin C

Vitamin E

Vitamin K
All these will work hand in hand in repairing your skin tissues and decreasing the dry texture of your skin. Say hello to hydrated and supple skin!
The best part about this is that you can incorporate it into your diet seamlessly:
Up your salad game by adding chunks of avocado into it.

Make classic guacamole.

Pair it with your eggs and toast

Make a fool-proof avocado smoothie to start your day.
While we most certainly recommend eating it, no one's stopping you from applying it directly to your face too. An avocado mask just involves mashing some avocado and mixing it with yogurt or honey. 
Fish
You're already on the right track if you're a fan of fatty fish like tuna or salmon. These contain insane amounts of omega-3, which can boost your moisture retention, thereby making your skin barrier tougher too. Make sure to load up on these fishes to prevent omega-3 deficiency.
Fatty fish is generally available for most of the year, but there are peak seasons when the supply is higher, depending on where you live.
Did you know that eating fish is so super good for you that you should eat it at least twice a week? However, if you're not a big fan of fish, try other alternatives like flaxseed to get your daily dose of omega-3. But seriously, who would say no to salmon?!
Pomegranate
Pomegranates aren't always available all year-round, so it's best to take advantage when it hits the market. According to research, pomegranate juice has anti-inflammatory and anti-aging properties and helps combat dry and dull skin. Several studies say that pomegranate has improved rough skin texture when consumed or applied directly onto the skin. It should be a part of your diet once in a while if your goal is skin regeneration.
Walnuts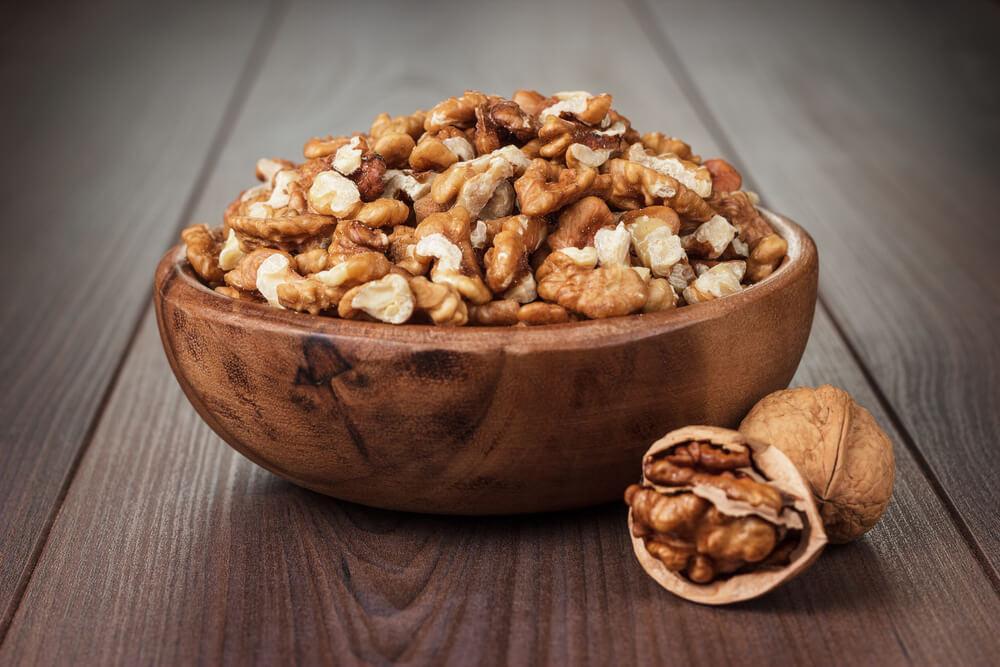 It's a common misconception that nuts directly cause acne. Contrary to that, walnuts have rich nutrients, which makes them an excellent option if you're on a journey toward healthier skin.
How can walnuts help?
There are some fatty acids that our body can't produce without any help, which is what walnuts precisely have. They're ultra-rich in both omega-3 and omega-6 fatty acids. Walnuts are known to provide a good ratio of these two nutrients, which is excellent news for your skin to remain healthy.
The fall season is the best time to get your hands on these nuts. Personally, we'd simply snack on walnuts during a lazy day. However, you can also choose to be creative with how you prepare it. Top your overnight oats with it or mix it with your favorite dried fruits; it's all up to you!
Cucumbers
We absolutely love a good old cool cucumber slice to sit on top of our eyes after a tiring day. It helps decrease our eye's puffiness while refreshing and packing it with moisture.
See where we're going?
We're saying eating cucumber can do the same wonders for your skin and not just your eyes! 
These bad boys are a go-to if you want a source of antioxidants:
Beta-carotene

Manganese

Flavonoids
Besides, it's just so refreshing that it's no wonder it's always in between sandwiches and tossed into salads. We cannot emphasize just how many ways you can include this in your diet. Our easiest pick: Drop a few slices into ice-cold lemon water, and you're good to go! Cucumbers are available all year round, but the produce's peak season is from May through July.
Yogurt
This one's a top choice if you have both dry and sensitive skin, no matter the season. You might know yogurt only to be an excellent cleanser for your guts.
However, there's more to yogurt!
Its probiotic nature is beneficial for shedding old skin cells and giving the new skin cells proper hydration. Although, you might want to stray away from flavored yogurts and stick to plain and classic whole-milk yogurt options. 
Yogurt for breakfast, or honestly as a snack whatever time of day, is always a good idea! It's so versatile that you can add your favorite fruits and nuts alongside this superfood. Happy tummy, happy skin! 
Bananas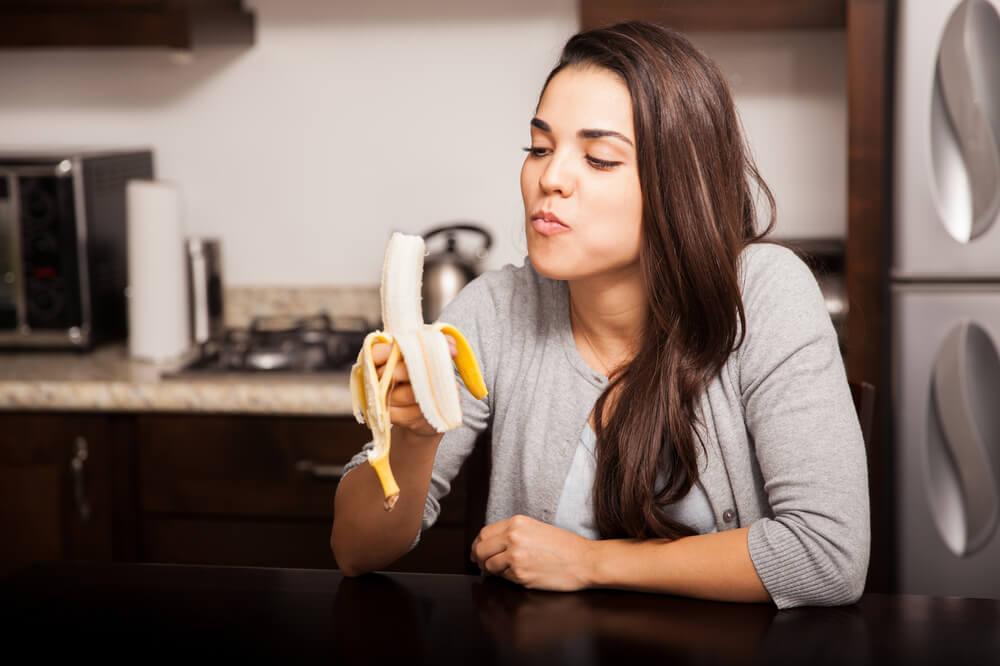 Where do we even start with the goodness a banana can bring? For starters, it contains the following vitamins:
Vitamin A

Vitamin B

Vitamin C

Vitamin D
On top of that, it's also a good source of these nutrients (and more!):
Calcium

Potassium

Zinc

Iron
Bananas are famous in the beauty department because they help prevent wrinkles, and they also aid in locking in the skin's moisture. Bananas also help get rid of toxins with its fiber-content, which means it can give you the glow and rejuvenation your skin needs. 
Eating a banana a day helps keep dry skin away! But don't be scared to try other banana-based recipes too. Make a banana smoothie, a healthy banana pancake, or simply slice it to top off your breakfast cereal or oats.
Not up for eating a lot of bananas? Just mash some and mix with honey or yogurt, and you have yourself a face mask!
Sweet Potatoes
Nothing beats baked sweet potatoes on a pleasant sunny afternoon. These are great for your skin, especially because they are rich in:
Vitamin A

Vitamin B6

Vitamin B3

Vitamin B2

Vitamin

Antioxidants
It is also anti-inflammatory by nature, so you can get rid of those pesky toxins and give your skin the rest it needs. Oh, and it also has healing properties for cracked and painful skin. 
Take note: the peak season for sweet potatoes is from October to November!
Eggs
Eggs have already been considered superfoods since time immemorial. We all know they are packed with multiple vitamins and nutrients that we don't even have to delve into since their reputation of being a health food is already unscathed.
Egg yolks are especially helpful if you plan on treating your dry skin. The nutrients you can get from eggs are sure to help your skin cells a lot. They are ideal for locking in moisture, revitalizing and hydrating your dry skin. However, since it also increases cholesterol levels, be careful with how much you eat too. Other than that, 
We're pretty sure you already have countless ideas on how to prepare your eggs. For the healthiest option, eat it poached or boiled for breakfast. If you're looking for variation, have it scrambled and include it in your morning sandwich.
Are you looking for an instant effect?
Apply egg yolks on your face for a quick mask! A quick online search will also give you tried-and-tested egg yolk mask recipes that are sure to work wonders for your dry skin.
Dark and Leafy Vegetables
We all know vegetables are essential for a balanced and nutritious diet. Vegetables like broccoli, cabbage, or spinach are all great sources of vitamins and minerals, which are mostly anti-inflammatory and antioxidative. Not only will these vegetables help your skin become soft and supple, but it will also be great for your overall health.
You can enjoy the benefits of these veggies in several ways…
Fix yourself some hearty veggie salad to help your dry and sensitive skin. There are just so many ways to prepare vegetables! For the best morning boost, we recommend making a breakfast smoothie. Add natural sweeteners and your favorite fruits to taste.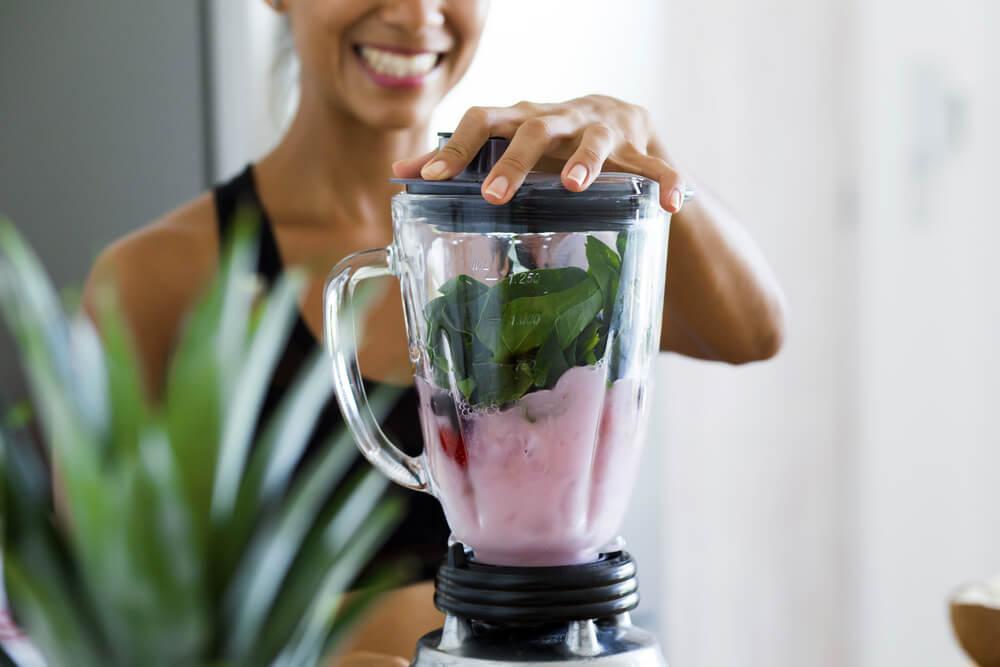 And we're done! Now you're 10 superfoods away from achieving healthy and youthful skin. Make sure to put these items in your basket the next time you do your grocery shopping!
Other Tips
Nutrition can definitely amp up your skin game. But we also offer some other measures you can take to ensure your skin remains healthy. 
Switch to a Gentle Cleanser
Any cleanser that leaves your face feeling tight is a big no-no. You're better off using gentle cleansers that remove dirt but still leaves your skin feeling soft. Stir clear from cleansers with a strong smell as these may contain harmful ingredients contributing to your skin's dryness. Make sure your skincare has dry skin-friendly ingredients.
Exfoliate With Caution
An accumulation of dead skin cells can sometimes cause your dry skin. Exfoliate regularly but carefully to reveal new and healthier skin cells. Exfoliated skin can better absorb any skincare product you layer on top of it. Thus, your hydrating and moisturizing products can penetrate your skin better. Whether you use physical or chemical exfoliants, don't do this step too often as you may irritate your skin more than help it. 
Hydrate and Moisturize Daily
Your dry skin will need more TLC from you. Make this step a non-negotiable routine for you. Invest in products that your skin tolerates and stick to it once it works. Don't worry; it's normal not to find the right products for you instantly. But for the best chances, search for product reviews from people with a similar skin type.
Having hydrated and healthy skin can give you the confidence you need. Taking care of ourselves is not just for vanity, and it's definitely not a sin. Our physical appearance can also say a lot about our health. So, do not ignore dry skin! We hope this article helped you find ways to improve your skin quality. Don't hesitate to try any (or all!) of the superfoods listed here, and hopefully, it does you wonders too.