Winter is here! Christmas is in the air, and it is the year-end season of joy. But, on the other hand, temperatures are dropping, and your skin is getting dry and dull. Skincare is the first step to prevent that, but you may also need to step up your makeup game. It's time to update your makeup bag – here's a list of 11 makeup essentials you can use to brighten your dull skin this winter season.
1) Create a Good Base with a Primer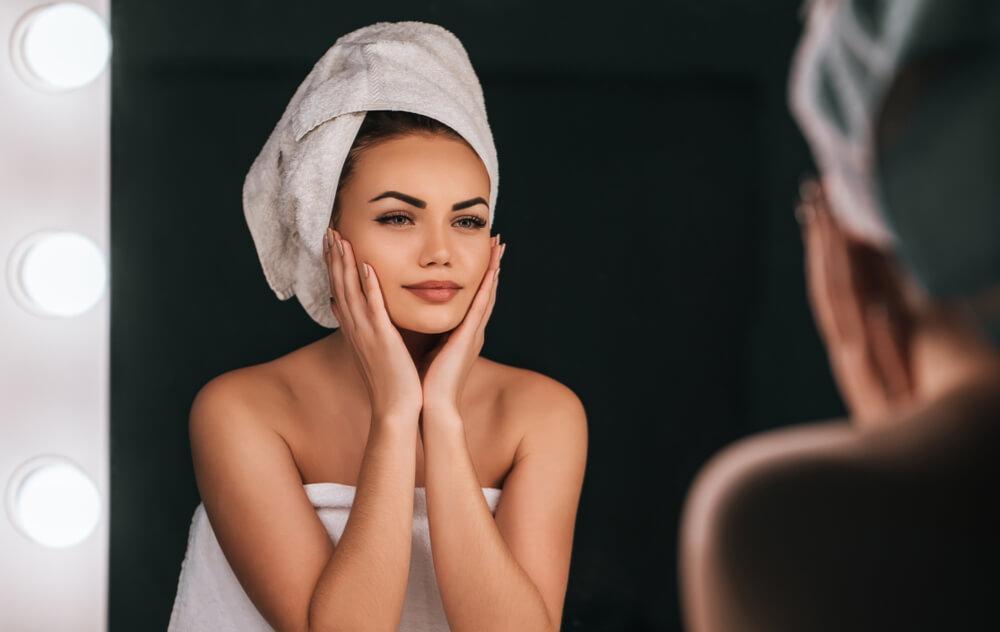 A good makeup look starts with the first layer, and using a makeup primer is usually the first step! It prepares your face by:
Minimizing the pores

Smoothing out fine lines and wrinkles

Evening out the skin tone
With temperatures dropping and humidity vanishing, it's best to prep your face before going out. Put that mattifying primer away and use something else! Consider getting an illuminating primer instead. This type of primer has tiny illuminating pearls and hydrating essences. It's the perfect choice for a glowing look.
How to use it:
After doing your skincare routine, apply a primer with your fingers, brush, or sponge. Make sure to distribute it evenly on your face. You may also choose to mix your primer with your foundation of choice, then apply it on your face. This makeup tip will come in handy if you are in a rush.
2) Invest in a Moisturizing Foundation
After the primer comes the foundation, and a quality foundation creates a blank canvas for the rest of your makeup. However, the winter season can cause your canvas to become too dry and dull. Moreover, it can cause smudges and creases in your foundation.
To avoid that, take a lesson out of Korean skincare routines – mix skincare together with makeup. Invest in a foundation infused with moisturizing ingredients for the winter season. Examples of this are tinted moisturizers, BB creams, and CC creams.
You might wonder, "What are these, and why should I get one?"
Here are the reasons why:
A tinted moisturizer

is exactly what you think it is. It is lightweight and sheer. For those seeking

light coverage and healthy-looking skin

, this type of foundation is your best bet.

BB creams

originated from South Korea. These are enriched with blemish-fighting benefits, making it

optimal for blemished and acne-prone skin

. 

CC creams

are almost the same as BB creams, but they offer more coverage and color correction. It's perfect for

mature skin and uneven skin tones

.
How to use it:
Foundation can be applied with three methods — with a sponge, a brush, or your fingers.
Use a

damp blending sponge for a flawless finish

and buildable coverage.

Use a

makeup brush for precision

. It is also ideal for applying highlights and shadows.

Use your

fingers for more control

in blending.
3) Strobe Your Face with a Concealer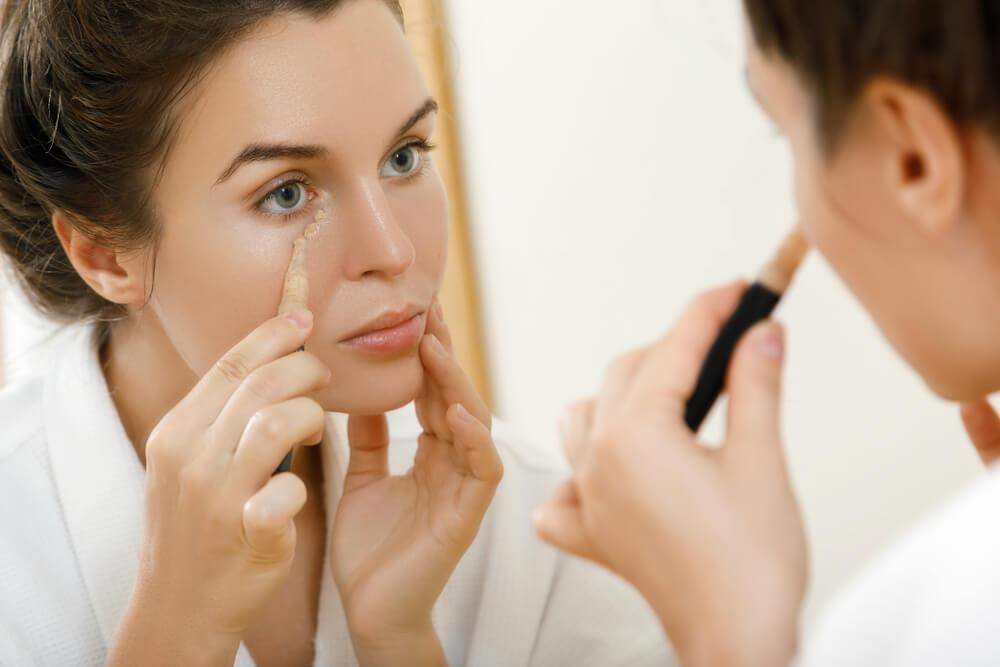 You've probably heard of strobing before and maybe you were confused about it. It has become quite the trend in social media recently.
What exactly is strobing?
It is a makeup technique resulting in fresh, glowing skin without looking too oily. This dewy look has been present in the 90s, and now it is back and is utterly perfect for winter!
What does this technique do for your face?
It illuminates dull skin and brings out the contours of your face without using dark shadows. The key to this technique is to find a good concealer that does not dry out your skin. Remember to get a concealer that is one or two shades brighter than your actual skin tone. 
How to use it:
To strobe your face, apply concealer to the areas of your skin where the light hits. These areas include the forehead, nose bridge, chin, and underneath the eyes. Make sure to blend it out for a seamless finish.
This technique can definitely accentuate your angles and give your face a celebrity glow!
4) Make Your Skin Glow with a Highlighter
Winter is the season for you to shine. Get your hands on a good highlighter for a bright, radiant look.
For extra hydration, you can choose to use highlighting drops. These liquid highlighters are guaranteed to bring out the best out of your skin without looking too cakey. 
How to use it:
If you are going for the powder form, you can apply it with a fan brush. For liquid highlighters, you can blend it out with a sponge, brush, or your fingers. The usual highlighted areas of your face are as follows: 
Above the cheekbones

Center of the forehead

Below and above the arch of the brows

Tip and bridge of the nose

Center of the chin

Cupid's bow
However, you can highlight other areas too! Try smudging a generous amount of it on your collarbones and shoulders for a glamorous look. Some makeup gurus even highlight their ears for an extra glam factor!
5) Give Life to Your Skin with a Blush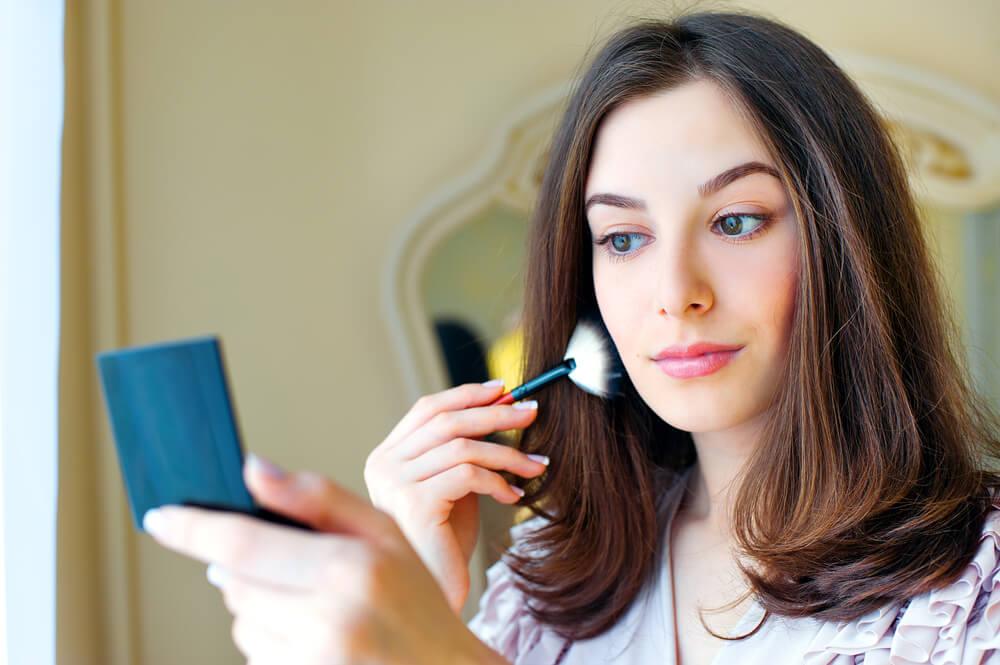 Blush is an essential step in doing your makeup. Too much of it can risk you looking like a clown. Too little of it, on the other hand, can make you look pale and lifeless.
Remember: go for a shade that matches your skin tone.
If the color seems too loud in the packaging, you can always start with a small amount, then build up the intensity until you get a beautiful flush. The standard rule of thumb for choosing your blush shade is:
Pale pink, light peach, and plum shades are for fair skin tones.
Vibrant pink, mauve, and deep peach work for medium skin tones.
Warm red, bronze, and orange complement deep skin tones.
However, your shade still depends on you and your preferences. There are various types of blush that you can purchase. For a more natural glow in winter, choose a cream or serum blush with a hint of shimmer.
How to use it:
Apply color onto the apples of your cheeks, then gently distribute it upwards to your temples and ears. You may also opt to apply a bit of blush on your nose. This technique is used to create a flushed, youthful look. 
6) Recreate Your Tan with a Touch of Bronzer
Missing your sun-kissed skin?
You can liven up your face with a touch of bronzer. A little bit goes a long way, and it surely warms up your face rather than making it look as pale and dull. It's not meant to give your face a tanned look. Instead, it's supposed to make your skin look healthier.
Choose a good bronzer that is one or two shades darker than your skin. Getting a shade that does not match your skin tone can look unnatural, especially in winter.
To avoid looking flat in photos and real life, get a bronzer with multiple shades. It creates a more dimensional look rather than applying one shade only. Here is a guide for getting the right shade of bronzer based on your skin tone:
For fair skin tones, use a sheer bronzer with hints of pink and peach.
For medium skin tones, a bronzer with copper and earth colors will work.
For dark skin tones, pick rich brown bronzers with a subtle shimmer.
How to use it:
Use a tapered, fluffy brush for applying bronzer. This type of brush can distribute the product evenly instead of creating harsh, concentrated shadows on your face. Apply it to your cheeks, jawline, and hairline. You can also use a bronzer for light contouring. 
7) Go for Shimmer and Metallic Eyeshadows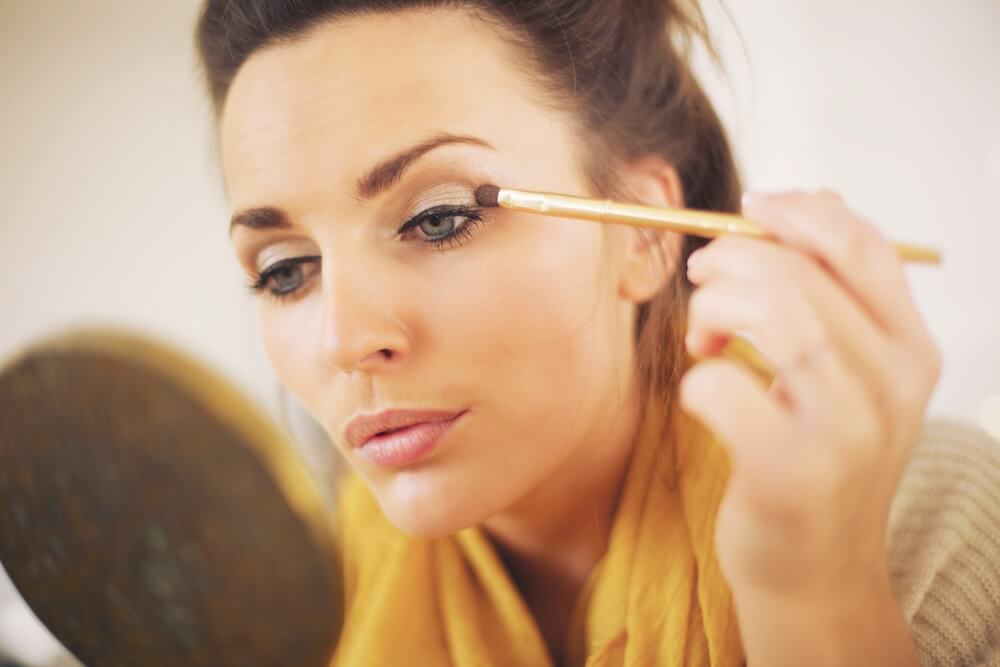 As the famous quote goes, "eyes are the window to your soul." Feel free to frame your eyes beautifully! With the winter season getting started, it is now the perfect moment to bring out your glamorous self. Make your eyes pop with shimmery and metallic eyeshadows.
What shades should you go for, you ask?
For shade choices, you can go with gold and champagne colors. These warm shades can brighten up your face in an instant. To complete the whole ensemble, get a gel liner for a clean, sharp look. Applying mascara on your lashes is also an excellent method to make your eyes look bigger and more defined.
How to use it:
The three simple steps to applying eyeshadow are:
Start with a

neutral color all over the eyelids

.

Blend in a

darker shade on your crease

.

Apply a

light shade on the inner corner

of your eye to make your eyes appear more awake.
8) Bold Lipstick is In
Lipstick is the key to your makeup look. It can change your face with just a few swipes, and it tells a lot about your personality. To let yourself shine through the dreary season, swipe a bold shade of lipstick on your lips. A swipe of striking red or sunset orange can brighten up your face immensely. Do not hesitate to experiment with lip colors. It is supposed to enhance, not hide, who you are.
Here's another note for the season: try using a hydrating lipstick instead of your usual mattes! It can prevent your lips from becoming flaky or cracked before the day ends.
How to use it:
You can use a lip liner first. It locks in the color and prevents the lipstick from smearing. Afterward, fill in with your lipstick of choice.
Alternatively, you can apply lipstick to the center of your lips, then spread it with a dab of your finger. This method makes the lipstick look more natural rather than drawn on your face.
9) Keep Your Lips Soft with a Lip Balm
Did you know that cold air holds less moisture than warm air? Winter is not just cold. It is also the season of dry air, and this seasonal change can result in dry, cracked lips. To avoid that, remember to keep a tube of lip balm with you! For go-getters who do not have time for lipstick, you may want to try tinted lip balms. It is a 2-in-1 package: moisturizing and leaving a hint of color on your lips.
How to use it:
You may choose to apply lip balm as it is. However, if you want to pair it up with lipstick, use it first on your lips. By doing this, your lips will stay soft throughout the day.
10) Enhance Your Pout with a Lip Gloss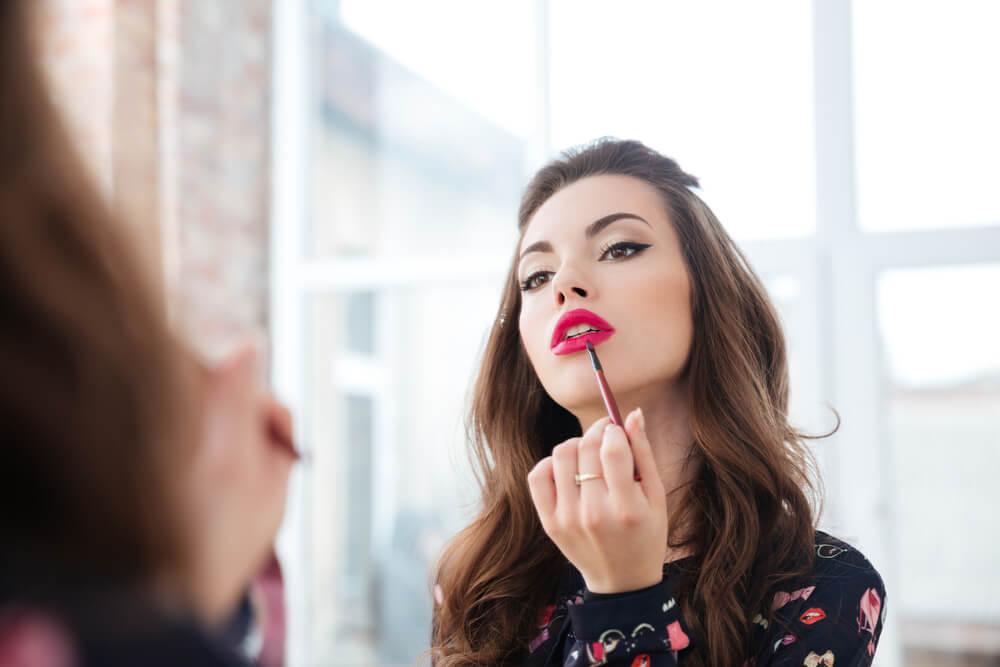 Lip gloss is coming back on every makeup enthusiasts' trend radar! Worn by celebrities for a casual glam look, this lightweight lip product is guaranteed to brighten up your face. Just like lip balm, lip gloss also has tinted versions for subtle lip color.
For a luminous effect that you can wear every day, choose a lip gloss that is not too sticky nor too watery. 
How to use it:
You can use lip gloss for a standalone makeup look. On the other hand, you can also apply it on top of your lipstick carefully. This method can enhance your lip color and make it last for a long time!
11) Lock in the Moisture with a Facial Mist
Before you go out and risk your skin drying out, consider spritzing your face with a hydrating facial mist first. If facial mists are not yet part of your makeup bag essentials, here are some of the benefits you are missing:
You can use it as part of your

skincare routine

just before putting on makeup. It

helps your skin absorb more nutrients

.

It can be used as a

setting spray

so that your makeup look will last longer. Moreover, it

makes your makeup look natural

.

It is a good

pick-me-up in the middle of the day

when you are feeling tired and listless.

It provides

additional hydration

, a benefit for those with dry skin.
Different mists have different formulas, and you can easily find one made for your skin type. It can soothe sensitivity, control oil, and prevent acne breakouts. Best of all, it is an instant refreshing solution during winter. 
How to use it:
A facial mist is usually in a spray bottle or atomizer. You can use it before, during, or after applying your makeup. It is also an effective way to revive your makeup look if you are going for a night out after a stressful day. Just spritz it on your face, blend your powder and concealer again if necessary, and you are ready for fun!