It's the millennium and everything is very PC. We avoid stereotypes, we intermarry, we have spiritual unity, and we openly accept gay marriage. So, why do we still think the Asians possess a rare Eastern wisdom that no one else does? For example, the idea that Koreans have a superior knowledge about skin care. For years, women have looked to the Korean beauty routine as the be all and end all for all skin woes. But was this just some more of the blind faith in Eastern wisdom, or was there really something behind it?
Let's examine the evidence. Koreans look great. Is that enough evidence? Just look at some of these mother-daughter duos, and try and pick out which one is which. If you're thinking they know something you don't, it may be worth trying to find out what it is.
Also, Koreans do have a reputation for being pretty diligent about skincare, and add to that the fact that they have been at it since 700 BCE and you have the grounds for a pretty solid case. So which is it: a silly stereotype, or something that warrants further investigation? Let's break it down and see what's hype and what's hopeful.
The Ten-Step Routine
Our first step is to look at the ten-step. The ten-step is the arduous process that Korean women apparently go through every day in the name of keeping their skin flawless, and what many other women follow to the letter in their daily pursuit of complexion perfection.
Step 1: Oil Cleanser
The oil cleanser is applied first to dry skin to remove makeup and excess oil from sunscreen and pollution.
Step 2: Foam Cleanser
If the oil didn't do it, the foam cleanser will. This water based cleanser should be applied to wet skin to target the sweat and dirt.
Step 3: Exfoliator
Once your skin has passed inspection, the next step is exfoliation. Exfoliation not only unclogs pores,it also removes the top layer of dull cells to uncover the new cells underneath. But beware, the instant gratification of exfoliation can be dangerously addictive. If you have sensitive skin, you'll want to keep this step down to once a week; tougher complexions may be able to withstand up to three times weekly, but proceed with caution.
Step 4: Toner
After you've treated your skin with so many abrasives in the first three steps, it's time for a little damage control. Use the toner to restore hydration, reset pH balance, and prep the skin to better absorb the next few treatments.
Step 5: Essence
Essence is the essence of Korean skincare. It's a product that optimizes cell turnover for skin regeneration, and may be one of the most important steps in the K-beauty routine.
Step 6: Ampoule
The ampoule targets brown spots and pigmentation. If these do not apply to you, proceed to step 7.
Step 7: Mask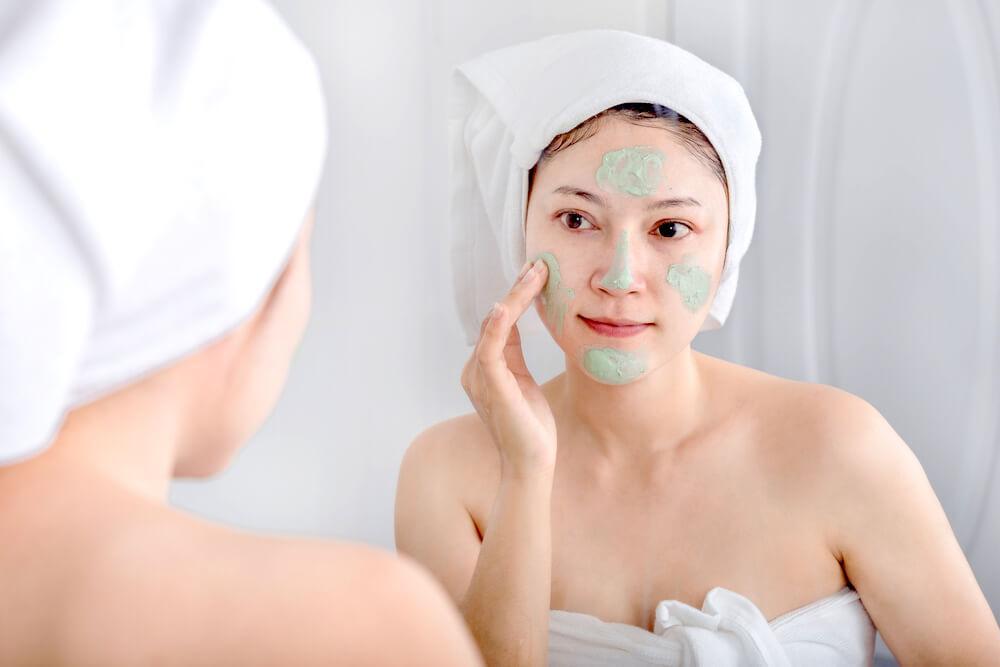 When it comes to the mask, the choice is yours. If you have oily skin, use a mask for oily skin, if your skin is dry, look for a moisturizing mask. Think about the issues you want to target and pick the best option for you.
Step 8: Eye Cream
To protect that delicate skin around the eyes.
Step 9: Face Cream
"Face cream? What's that?" After having become so overloaded with exotic terms, face cream probably sounds a bit commonplace. Nevertheless, its holding steady as step 9 on the Korean 10 step, so don't abandon it just yet.
Step 10: SPF
You don't need a Korean skincare expert to tell you how important a good SPF is. Always apply an SPF of at least 30 when heading out into the light.
The Analysis
Let's take a step back for a moment. Many of us believe that anything can be achieved through hard work, and when it comes down to it, the K-Beauty routine is definitely a lot of hard work, but is that hard work going to pay off? After all, we are all vulnerable to advertising. Is the ten-step just a genius marketing ploy to get us to invest our hard earned cash on not three, but ten products that we don't really need? Here's what some experts have to say.
Alicia Yoon, founder of Peach and Lily, says the 10-step routine is "not a real thing," and from a Korean woman's perspective, "it's a little bit funny." According to her, the real key to skin care is knowing what your skin needs, rather than following a step-by-step instructional guideline. "Korean women don't think, 'Oh, I have to do my 10-step regimen,'" says Yoon, "Instead, what they think is that flawless, radiant skin that is very healthy is a true sign of beauty." When it comes down to it, the ten-step is more about the skin's general health than getting rid of lines and acne, it's about knowing your skin from the inside out.
Still want to give it a try? Sokoglam.com co-founder Charlotte Cho says the key is getting to know your skin. She advises newcomers to K-beauty to, "Figure out what it is your skin needs. Slowly add products to your routine and see if the consistency and ingredients are beneficial to your skin. The fun is in the discovery of new skin-care products and finding the one that works best for you."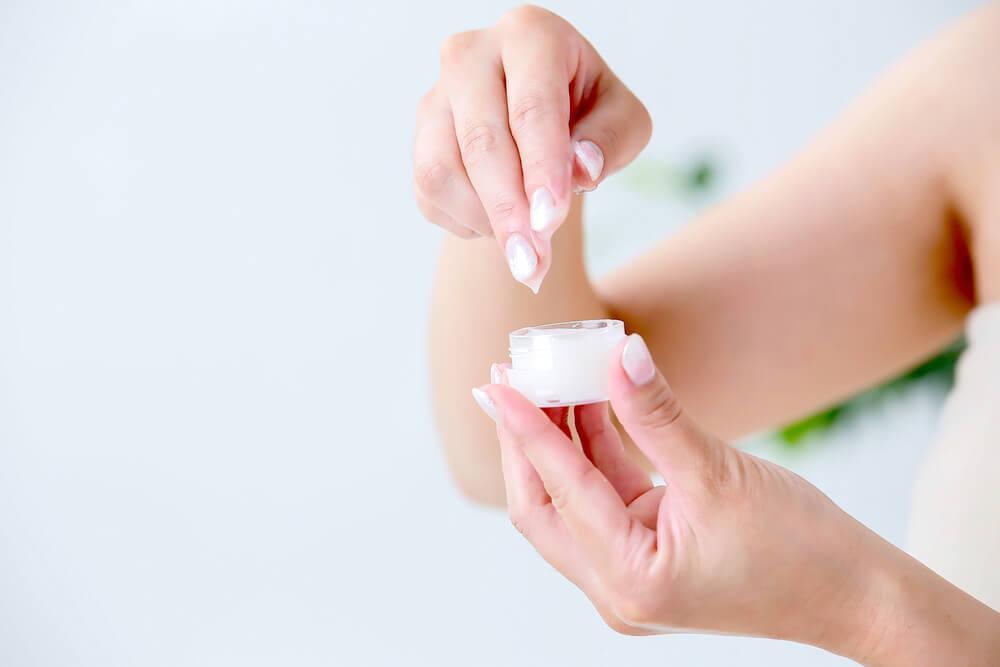 In terms of applying products, Cho says, "The general rule of thumb is to be gentle." She advises the use of light tapping motions or upward circular motions to promote absorption of product, adding that, "Massaging of skin while cleansing helps with circulation and leads to a brighter complexion."
What's Up With All The Weird Ingredients?
Another thing that often comes up in the world of K-Beauty is some really strange ingredients? Is there really anything to putting bird excrement on your face, or is it just some marketing ploy designed to make money off of waste products?
According to board-certified dermatologist Dr. Kraffert, Koreans have a great reputation for research of novel skincare ingredients. Say he, "The state-of-the-art Korean skin-care technologies really do lead the world. These include unique ways of processing plant extracts, utilizing nanotechnologies, such as nano-sulfur and nano encapsulation of both EGF (Epidermal Growth Factor) and retinol, and well as unique ways of formulating with silicone based emollients." In other words, there may just be some science behind it. If you're looking to take a walk on the wild side of Korean skincare, here are some options.
1) Grain Ferment Cleansing Sherbert
Grain ferment and sherbet? What a combo! Is this a cleansing product or the latest vegan dessert option? As any Korean lady worth her salt will tell you, cleansing is perhaps the most important part of the K-beauty routine, and the Grain Ferment Sherbet is specially formulated to do it thoroughly with our irritating the skin. Apparently, the natural ingredients can actually melt down makeup to remove it while hydrating skin to keep it smooth and healthy.
2) Royal Salmon Egg Return Cream / Sleeping Renewal Pack
There's something about the word "return" when used in combination with a food product that induces negative connotations, but if its good for your skin, we're willing to try it. The Salmon Egg Return Cream uses salmon eggs as its key component to enhance skin's texture, color, and overall health. Its also reported to be great for aging, sagging, dull, and hypersensitive skin, and can also help with acne, fine lines, and dark spots.
3) Advanced Snail Mucin Power Essence
While for most of us, the lower the power of our mucin the better, but apparently not when it comes to snail mucin. Snail mucin is dermatologically proven to be extremely effective for cell repair and regeneration, and can also help skin recover from sun damage acne and scars.
4) Snail Bee High Content Essence
What do you get when you cross a snail mucin with bee venom? Snail Bee High Content Essence is the latest Korean import to bring nourishment and hydration to damaged skin. it aids in skin repair for softer, smoother skin and a brighter complexion, and contains antibacterial herbal extracts to help protect skin from damage and irritation.
5) Coconut Gel Mask With Tomato
There may be coconut milk and there's may be tomato juice, but we generally don't combine the two, much less put them on our faces. The coconut tomato sheet mask is the (thankfully) coconut scented mask that contains the antioxidant lycopene found in tomatoes that gives skin elasticity by locking out harmful environmental factors and locking in moistures. It also minimizes pre size, redness and restores skin's natural glow. Leave it on for 20 to 40 minutes for maximum absorption.
6) Donkey Milk Holic Sleeping Mask Pack
Whoever got the idea of putting donkey milk on his or her face may have been the butt (pun intended)of more than a few jokes, but who's laughing now? Donkey milk is rich in vitamins and minerals, and the Donkey Milk Holic Sleeping Mask is also full of whey protein, taro alkali extract, amino acids, and EGF, which means it has whitening and firming properties for brighter softer skin. It also keeps the skin hydrated to prevent damage and roughness.
7) Pig Collagen Jelly Mask
Does it seem like the names of these products tend to sound like something you'd see on an extreme food show? While it would certainly not make the most appetizing condiment, pig collagen jelly may be one of the most nutritional ingredients for your skin. Much like human collagen, pig collagen is known for promoting elasticity and keeping skin firm and hydrated. Leave it on for twenty or thirty minutes to increase luminosity and diminish the appearance of fine lines.
8) Dear By Bounce Cheese Cream
You may have heard of cream cheese, but cheese cream? Although the idea of spreading cheese on your face and not your bagel may seem a bit untraditional, to K-Beauty experts, it's just another way of promoting skin firmness and elasticity. If you want to keep your pores tight and keep skin looking smooth and soft, Dear By Bounce is the Big Cheese. Also try Melted Cheese Cream to give your dry, dull skin extra shine.
9) Cherry Lip Gel Patch
Finally, a flavor that we're used to, but what's up with the patch part? If you find that harsh lip scrubs don't always leave you lips as kissable as you would like, try the Cherry Lip Gel Patch. Sure, you may look a bit silly with a patch over your lips,, but once it gets to work eliminating dead skin and generating new healthy cells, you might just want to kiss the mirror.
10) Paraffin Foot Mask
Slightly creepy, or the stuff of fantasy? No matter how you weigh in on the idea of applying a mask to your feet, there's no doubt that the feet are one of the most neglected parts of the body when it comes to skin care. The Paraffin foot mask contains collagen, shea butter, and urea (you didn't think there wouldn't be something slightly cringe-worthy in the ingredients, did you?) all of which are great for moisturizing the skin, and getting rid of those cracked patches and dead skin cells for lovely skin head to toe.
If you've tried the K- Beauty routine, you have first-hand knowledge of how it worked for you. Let us know your verdict. Should we be taking the ten steps, or are we better off taking our own steps?